BOARD MEMBERS
____________________________________________________________________________________________________
Name: Eva Frankel, Chair
Email: EFrankel@madriver.com
Phone: 496-6659 (home)
Address:
233 Wallis Drive
Waitsfield, VT 05673
---
Name: Jonathon Goldhammer, Clerk
Email: jonathongoldhammer@yahoo.com
Phone: 496-2659(home)
Address: 125 Riverview Road
Waitsfield, VT 05673

Name:Jeremy Gulley
Email: threegoodbeans@yahoo.com
Phone: 496-3263 (home)
Address:
89 Old County Road
Waitsfield, VT 05673
---
Name: Barclay Rappeport, Recording Secretary
Email: barclay@madriver.com
Phone: 583-1145(home)
Address: 1032 Common Road
Waitsfield, VT 05673
___________________________________________________________________________________________________
Name: Christine Sullivan, Vice Chair
Email: csullivan@gmavt.net

Phone: 496-9647(home)

Address:
PO Box 1353
Waitsfield, VT 05673

---



Board Member Biographies
Eva Frankel Eve Frankel and her husband moved to Waitsfield in 1996 and married a year later at Lareau Farm. They have a daughter at Harwood and a son at Waitsfield Elementary School. Eve is a committed advocate for public education and serves as chair of the Waitsfield School Board and as a board member on the Washington West Supervisory Union Board. Aside from their love of everything outdoors, Eve and her family enjoy travel, music, and word games. She is the Director of Communications and External Affairs for The Nature Conservancy.
---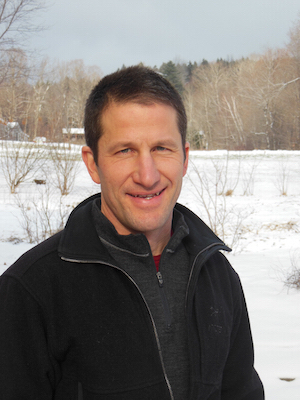 Jeremy Gulley
Jeremy moved to Waitsfield 13 years ago with his wife, Sally Kendall. Jeremy has two children, Anda, a 7th grader at HUMS, and Silas, a 1st grader at WES. Jeremy is passionate about learning and education in all forms. He enjoys gardening, coaching soccer, cycling and skiing. You can often pass him cycling home from work at Red Hen Baking Co. where he is the head pastry baker. One day he hopes to devise a way to ski there in the winter.
---
___________________________________________________________________________________________________
Christine Sullivan
Christine graduated from Tufts University in 1993, with a BA in history and additional coursework in education. She moved to VT from Boston in 1994, in order to more easily enjoy the outdoors and winter sports. From 1994 through 2001, Christine continued in her role as a player-coach with Boston's elite women's Ultimate Frisbee club team, Lady Godiva, winning 7 National and 1 World Championships in all. She and her husband, Dan, bought their first house and settled in Waitsfield in 1998. From 1998 to 2001, Christine worked at Harwood Union Middle and High School in various capacities while
completing her History Thesis and Master's degree at UVM, and earning her VT teaching license at Saint Michael's College. She taught 8th grade Social Studies at Hazen Union Middle School in Hardwick, before having her first daughter in March 2004. She has four girls ranging in age from 3 to 11. As her children entered the local schools, first Spring Hill School (a member of the Washington West Preschool Partnership), and then Waitsfield Elementary, Christine renewed her commitment to education and work in the field as a volunteer. She has been on the Board of Directors of Spring Hill School for six years, acting as treasurer, president, and currently, vicepresident. She has served as treasurer of the Waitsfield School PTA for four years.
_________________________________________________________________________________________________